We have over 25 years
of winter maintenance
experience.
The Storm is Coming,
Will You Be Ready For it?
We specialize in providing a comprehensive
snow removal & safety program.
Applications
---
Our program is designed to ensure your vehicle and pedestrian traffic areas receive the attention it needed to be clean & safe.
Prevention
---
Our program is designed with an emphasis on readiness when snow flies to be fast before the snow can create hazardous conditions..
Synchronized
---
Our synchronized removal and deicing program includes ice melt for proper control of all snow accumulations.
Just let us know and we'll be happy to answer all of your questions.
Snow Removal
Whenever there is a light snowfall or a big snowstorm, you need to be sure that there will be a company you can turn to, that will help with snow removal. Northern Greens Landscaping has been consistently providing the best services to residential and commercial customers for over twenty five years.
We have hundreds of repeat customers as they know they can trust us to provide them with prompt and efficient snow removal services in Anchorage area. With us handling the job, you have complete peace of mind and know that you will not be snowed in. We are the one company that focuses on providing you with a worry-free winter.
Round-the-Clock-Services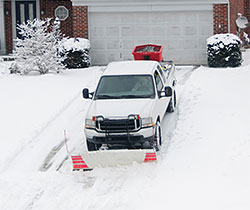 Customers trust us also because they know that regardless of what time of the day or night they need our services, they will receive immediate help. We have the expertise and the resources to provide you with the best services and ensure that your home, office, parking lot or any other spaces are free of ice and snow. Our experienced snow management experts are on call round the clock and will be sent to your location in the least possible time, once you call us.
Cost-Effective Packages
You also have the option to opt for our snow removal packages and it is best to book these before the winter sets in. We also use all the latest weather data & communications-equipment & dispatch our crew promptly to our service locations. Snow clearing can be a major concern for owners of retail stores and offices. We carryout de-icing and snow plowing and ensure that all the snow is removed from your property in the least possible time and the most efficient way possible.
Range of Clients
This ensures your business can get back to normal in the least possible time & that all your clients, employees and the rest of the people in your office building are able to park their vehicles safely in the parking lot. We offer expert snow removal services for: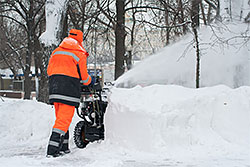 Individual Residential homeowners

Residential complexes (Apartments, Condos, etc)

Retail Shopping Centers

Industrial Properties

Malls

Hotel

Office buildings

Hospitals

Government and Corporate Office Buildings

Church parking lots

Large parking lots
We work in a very focused and meticulous manner and ensure that you receive the best snow removal services. We never cut corners and are very transparent with our working style. When you opt for our services, you will always get the best services at the most reasonable costs.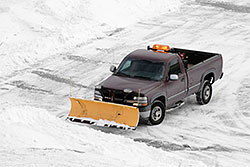 The Customization Factor
What sets us apart from the rest of the companies in the field is our focus on customization. We understand that every customer's needs will be different and provide you with solutions that match your requirement. The materials we use are safe for the environment and for your plants. If you are looking for the best services in and around Anchorage, Alaska form. We assure you prompt and competitively-priced services.
Our Route Managers are different.
They are required to pass our certification process every year to ensure they remain current on the latest environmentally friendly treatment methods to safely provide the results you expect.
They are never paid commissions on the volume of locations they service. We reward quality, not quantity.

We know that achieving a clean and safe drive and walkway are more than just applying our products, that's why we leave helpful notes along with after—service emails regarding cultural practices found in our area. They may suggest additional services such as ice melt and walkway blowing to help to control, but never anything you don't need.
They take a proactive approach. If they see your yard needs some extra help, they will put in a service call on your behalf.

They do the extras, like knocking on your door before beginning service, blowing excess fertilizer off your walkways and driveways, and ensuring all outside gates are closed before they leave. We will even clear your lawn of heavy leaf cover when feasible.
We are always reviewing new research and adopting the best practices in our
industry through the many trade organizations to which we belong.